Multiple Security Measures, and Better User Experience

UnionPay Mobile QuickPass service adopts NFC and Token technologies, enabling offline contactless payment via mobile devices, and support QR code-based and in-app payments, making payment safer and easier.
Five Product Features
Simple and safe, leading the trend of mobile payments
One-time Registration

Multiple Payment Functions

One-time registration via a unified portal Enjoy multiple functions: contactless payment via mobile phones, HCE and wearables


Secure and reliable

Risk controllable

Comply with security standards of the financial industry
Effective protection for financial transactions
Effective protection for user privacy

Comply with international standards

Globally interoperable

Supported by security chip
Comply with the EMVCo specifications
Tap-to-pay available globally

Easy payment

Widely accepted

Online and offline integrated payment
Accepted in multiple sectors
Quick tap-and-go payment

Diverse marketing channels

Various forms

Support random discounts
Support instant discounts and traditional discounts
Diverse marketing modes
Pay without activating APP
Enjoy easier and smoother payment
UnionPay Mobile QuickPass Support offline contactless & QR code payment
Support in-app payment

NFC+QRC Payment Support both NFC-enabled and non-NFC-enabled smartphones
Support multiple smartphone models
NFC+QRC Payment
Two payment options with one card binding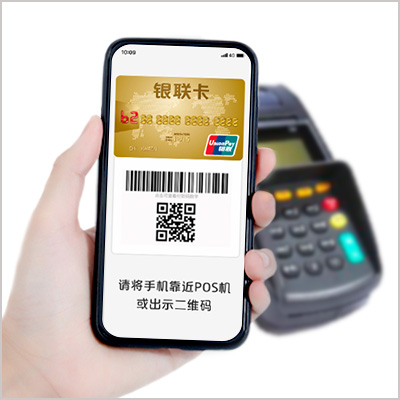 Integrate NFC and QRC payment
For users: can activate a payment interface with both card and QR code, may choose to make tap-and-go or scan-and-go payment.
For merchants: merchants accepting the Pull Mode QRC payment can follow the existing operating procedures, without additional training.
Easy to use
Pay online and offline
Pay in-store

Pay in-app
Pay in-store

Step 1: Activate the bankcard or payment QR code, and verify fingerprint or face ID
Step 2: Put the phone near POS terminal or present QR code to pay
Payment done: POS terminal prints transaction voucher and payment is done

01

Pay in-app

Step 1: Make orders in e-commerce app, and get to the checkout/payment page
Step 2: Select a payment method, such as Apple Pay or Huawei Pay
Payment done: Verify fingerprint, Face ID or enter password, and payment is done.

02
User Tips
01

UnionPay Mobile QuickPass is accepted at merchants with this signage.

02

Put the phone near a POS terminal or present the QR code after activating the payment interface

03

NFC sensor of most mobile phones is on the top of the (back) of the phone.
Activate the Function Now
Enjoy convenient, quick and secure payment services
Step 1

Activate the e-wallet

Log in the wallet account

Step 2

Add bankcard

Click to add card

Step 3

Fill in information

Fill in card information

Step 4

Card added successfully

Enter SMS verification code and activate card
Function activated successfully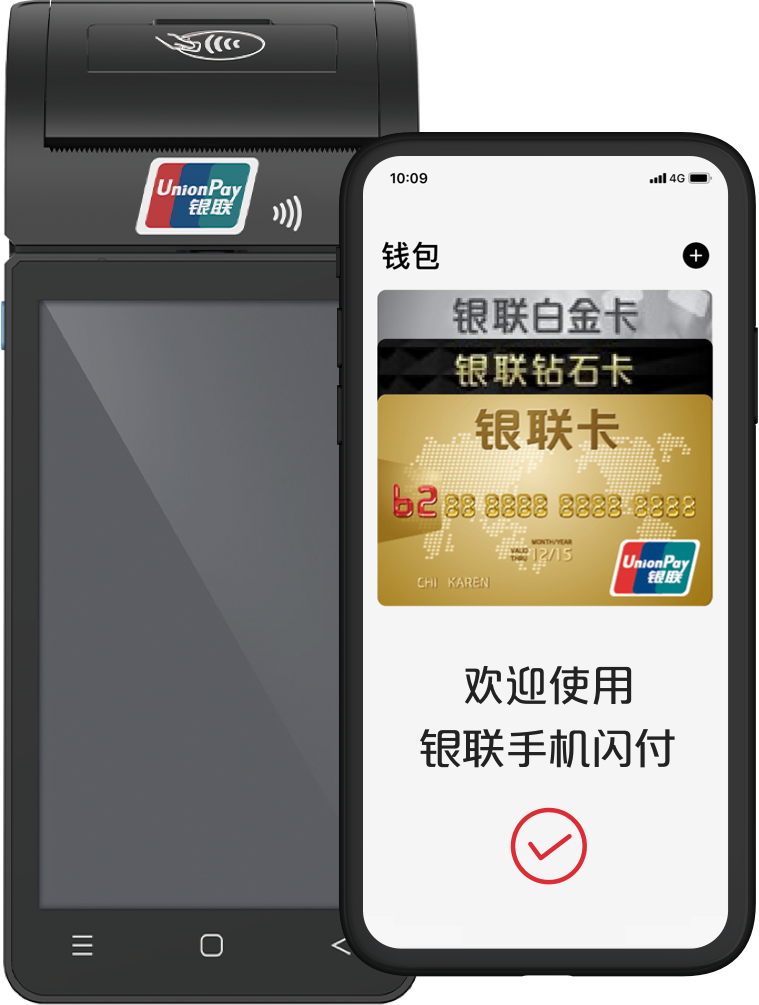 Pay with UnionPay Mobile QuickPass